WELCOME TO MY WEBSITE
Welcome to my  website.  I have been a full time painter for many years – painting in oil and more recently using pastel. I hold workshops during the year at Seniors Art Supplies and for Art Societies here in Australia and overseas.
A number of my paintings both oil and pastel can be viewed under the paintings heading on this website – many have been sold but some may still be available .  Recent paintings for sale can be viewed in my studio by appointment. I also have several small unframed paintings available for sale.  Inquiries are welcome.
I do a number of demonstrations and workshops during the year. If you would like to book a demonstration or workshop you may contact me by emailing  –  pjandmjwilks@gmail.com  
I have oil and pastel DVDs of my work here in Australia and the U.K available for sale – please contact me for details. 
Enjoy the slide show of some of my paintings – please be patient, the slide show takes a few seconds to load. Some of these paintings are available for sale – please contact me if you wish to inquire about a painting. Some paintings may be purchased unframed.
EXCITING NEWS FOR 2021
This year I will be teaching pastel – four sessions at the Sherbrooke Art Society – Thursday 3rd, 10th, 17th, and 24th June from 10am to 1pm.  The cost is  $160 for the four classes. More information will be available soon. If you would like to put your name down for these classes please contact the Sherbrooke Art Society or myself using the email below.
The contact for Sherbrooke is info@sherbrookeartsociety.com  
I am available for Zoom demonstrations as well as live demonstrations and workshops – restrictions permitting – please contact me by email if you are interested in booking a demonstration for your Society . pjandmjwilks@gmail.com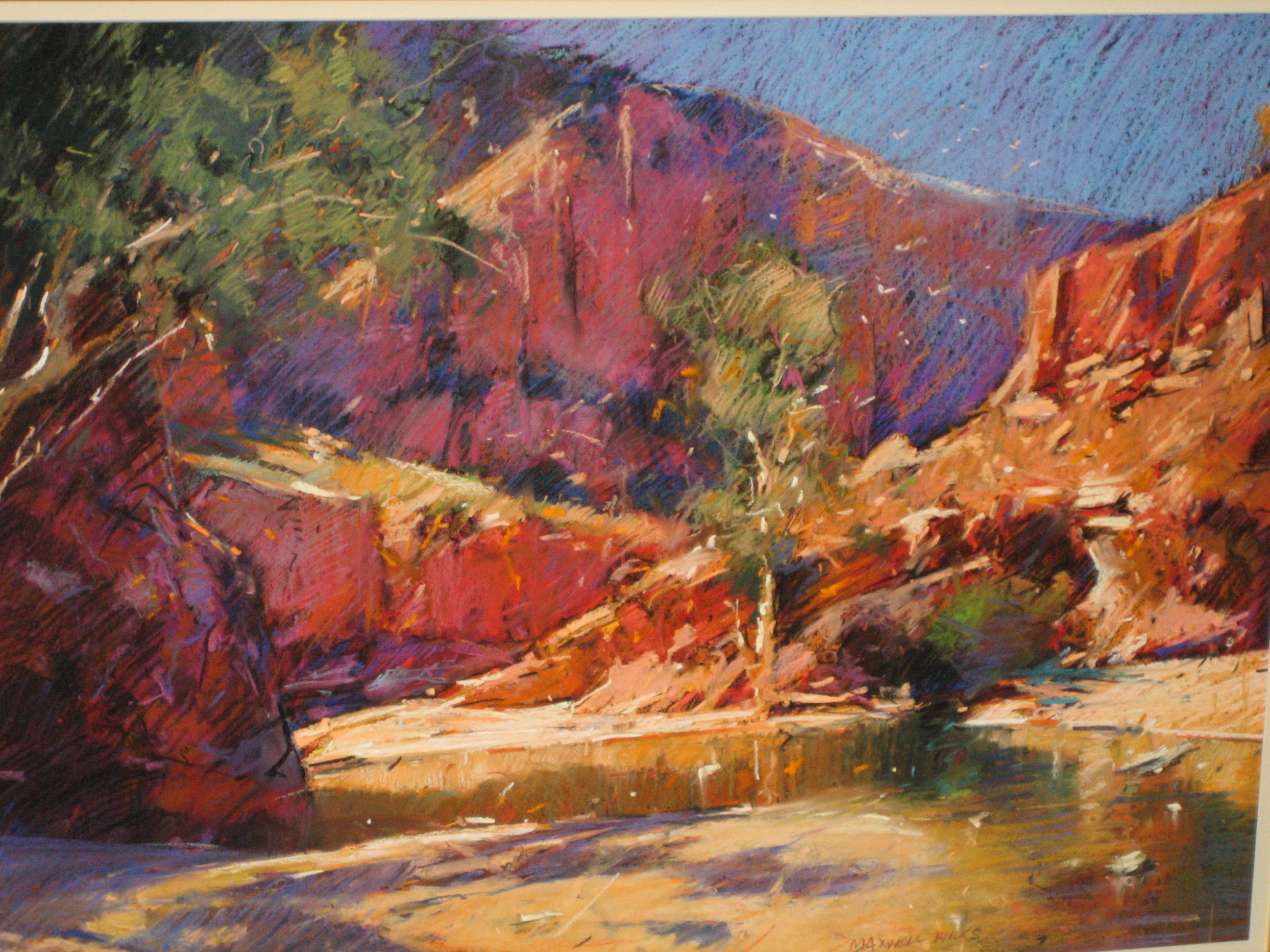 ORMISTON GORGE – CENTRAL AUSTRALIA